Brookline Makes Fortune's 25 Best Places to Live for Families
Posted by Mark Washburn on Friday, October 14, 2022 at 11:44 AM
By Mark Washburn / October 14, 2022
Comment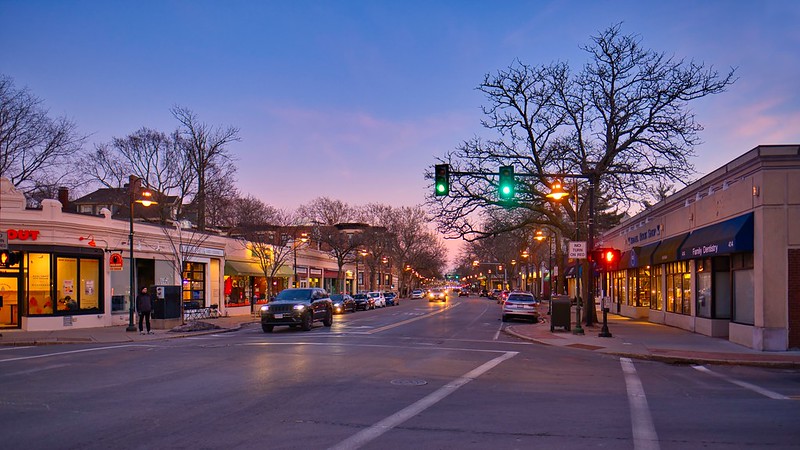 Photo: Chris Rycroft
If you're looking for a great, family-friendly community, you may want to take your search to Brookline. The town was just named one of the "25 Best Places to Live for Families", by Fortune.com.
The website looked at close to 2,000 towns and cities all across the nation, then analyzed more than 215,000 data points. Brookline came in at number 16 on the list.
The website describes Brookline as combining some of the best parts of suburban and urban living into one location. The leafy neighborhood is known for is well-kept yards, its tree-lined streets, and its stylish Victorian homes.
Bordering six Boston neighborhoods, the Green Line trolley system services Brookline, making it easy for local residents to commute around the Boston area. The website also points out the success of area schools.
Locally, Brookline High School was awarded the GreatSchools College Success Award for the past couple of years. The district has a high graduation rate of 95-percent.
For older residents, the website points out some local centers and organizations aimed at assisting seniors. Fortune.com acknowledges the success of small businesses in Brookline too, and the town's grass-roots arts scene.
In all, the website looked at everything from local schools and public transportation access to walkability and senior groups. Analysts also considered each community's financial health and wellness, livability, aging resources, and education.
With a population of more than 60,000 people, the median sale price for a single-family home in Brookline is around $930,000, which of course is higher than some other communities. Still, Brookline ranked relatively high on the list.
At the top of the list for 2022, according to Fortune.com, was the college town of Ann Arbor, Michigan. A suburb of Dallas came in at number two, and a suburb of Kansas City came in third on the list.
Explore Brookline Neighborhoods