Brewster Boasts Best-in-World Bed and Breakfast
Posted by Mark Washburn on Monday, June 13, 2022 at 3:12 PM
By Mark Washburn / June 13, 2022
Comment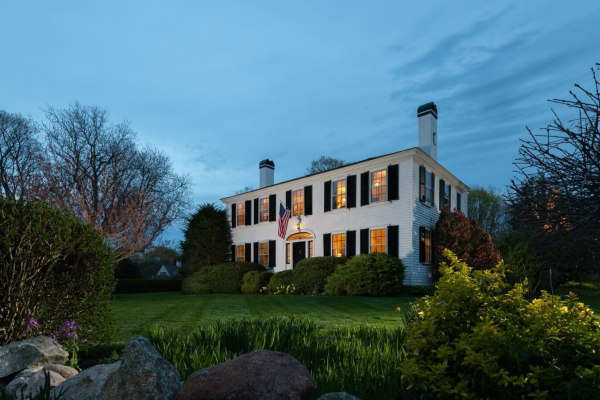 If you want to visit one of the best bed & breakfasts in the entire world, you may want to plan a trip to Cape Cod. Tripadvisor recently released its list of the "Top 25 B&Bs and Inns" in the world and the nation, and Candleberry Inn in Brewster gets top nods.
Candleberry took the number one spot in the US and the number two spot in the world! The designation comes as part of the Travelers' Choice 2022 Best of the Best designations, which ranked locations based on the quantity and quality of ratings and traveler reviews posted on the travel website over the course of 2021.
On the US list, Candleberry Inn was praised as an "excellent" location with nicely decorated rooms, private baths, and gourmet breakfasts. The website also mentions the inn's well-kept grounds, its free parking and WiFi, and such added room features as bathrobes, a fireplace, air conditioning and a flatscreen TV.
When taking the list of B&Bs and inns worldwide, Candleberry Inn came in second place, behind a single B&B in Scarborough, England. Visitors credited Candleberry for its spacious and comfortable rooms, its landscaped gardens, its gourmet breakfasts, and its quiet and peaceful Brewster location.
The Candleberry Inn only has six rooms in its Main House and three more in its Carriage House, meaning it fills up fast. The inn's dining room was constructed in the late 1700s, while the building at the front of the inn dates back to the early 1800s.
Now listed on the National Registry of Historic Places, co-owners of the Candleberry Inn say they make everything from scratch for breakfast. They also focus on the little things, like adding luxury bedding and custom cabinetry to make the rooms more comfortable. It's likely you may even find a chocolate left on your pillow.