Boston's Southernmost Neighborhood Offers "Small Town in the City"
Posted by Mark Washburn on Friday, April 21, 2023 at 4:42:33 PM
By Mark Washburn / April 21, 2023
Comment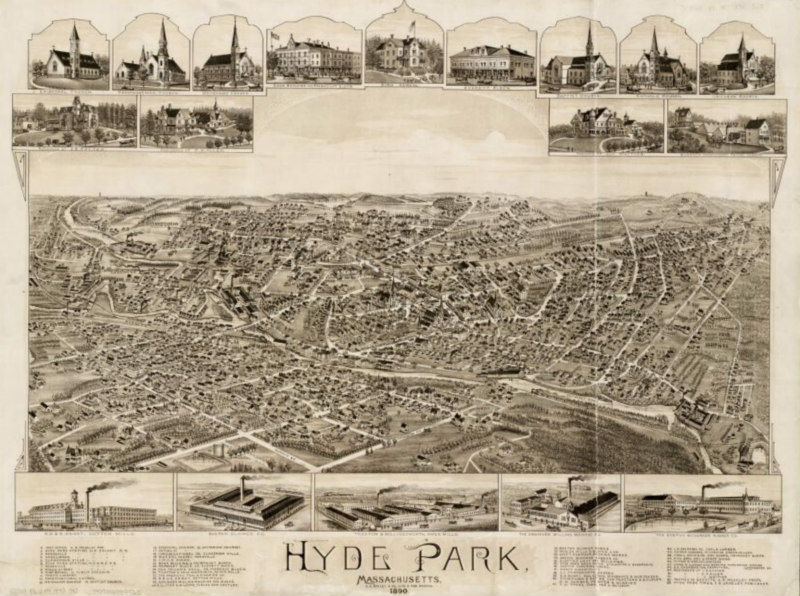 As the southernmost neighborhood in Boston, Hyde Park truly manages to maintain its motto of "A Small Town in the City". Because it's the farthest neighborhood away from Downtown Boston, Hyde Park maintain a sort of suburban vibe today, but also mixes in some pockets of industry, all wrapped up in an urban setting.
As the final town annexed by Boston in the early 1900s, Hyde Park was once a hub of cotton and paper manufacturing. Development took off thanks to the extension of rail lines, and Boston residents came to Hyde Park for fresh air and more living space outside of some of the city's cramped neighborhoods.
Even today, homes in the neighborhood tend to offer backyards and more parking than other neighborhoods in Boston. Typical home styles in Hyde Park include Capes, Victorians, and ranches, and the homes often come at a slightly more affordable price point than many other parts of the city.
These days, the friendly neighborhood still offers a branch of the Boston Public Library. It exists in a more than century-old building.
There's also a YMCA and a community center in the neighborhood, which can both trace their own history back to the turn-of-the-century. While you'll find some restaurants and small shops in the neighborhood too, you're never too far away from Boston attractions, either, as downtown is just a short train ride away.
For fun and recreation, you can always head to The Stony Brook Reservation for its walking trails, ponds, and wildlife viewing. Hyde Park is also close to the Blue Hills Reservation for its trails and outdoor recreation, and you'll find several parks and playgrounds in Hyde Park, as well.
For golfers, there's the city owned, George Wright Golf Course, which was founded in the late 1930s. In addition, the Neponset River runs right through the center of the neighborhood, too.
Search Boston Neighborhoods