Birth Announcement - Cape Cod Neighborhoods
Posted by Mark Washburn on Friday, December 5, 2014 at 8:48 PM
By Mark Washburn / December 5, 2014
1 Comment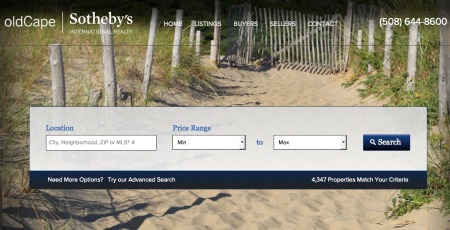 I am pleased to announce the arrival of Cape Cod's newest real estate website, Cape Cod Neighborhoods. The site went live on December 5, 2014 at 7:56 PM EST. It was a relatively brief and uneventful period of propagation after the domain name servers were updated at 7:48 PM EST.
Cape Cod Neighborhoods is a hefty entrant into the Cape Cod real estate cyberspace, weighing in at 625 pages and 623 snippets. The proud dad has a bit of a sore wrist, tired eyes and some worn keys on his MacBook Pro as a result of the fast and furious pace of development.
Now that we are here, it is our mission to provide Cape Cod with a fresh, new way to shop for real estate. Initially, we are featuring neighborhoods in eight Cape Cod communities including:
Brewster
Chatham
Dennis
Eastham
Harwich
Orleans
Truro
Wellfleet
Please take a look around and if anything catches your eye.......drop us a note!