Bird Watching On Cape Cod
Posted by Mark Washburn on Saturday, January 16, 2016 at 9:19 AM
By Mark Washburn / January 16, 2016
Comment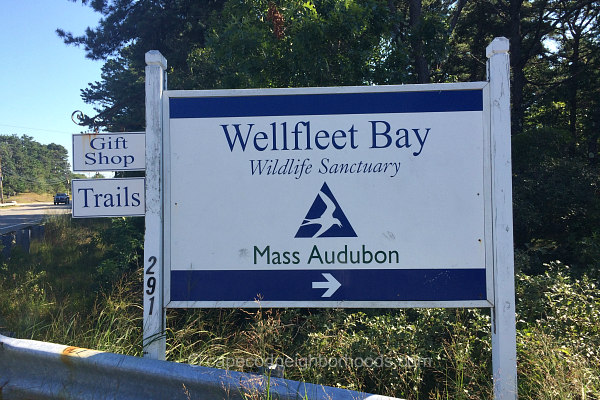 The Cape is a fantastic location to view wildlife, at home in their natural environment. From the numerous sanctuaries to clubs working to preserve native species, here are some of the prime ways to experience bird watching in the Cape Cod region:

Cape Cod Bird Club

The Cape Cod Bird Club was formed by a group of people dedicated to protecting and conserving native birds in the area. Members take part in a variety of events throughout the year, including lectures, bird walks and bird counts.

The organization also hosts an annual bird festival. Yearly membership fees in the Cape Cod Bird Club go to fund community college scholarships, nest box monitoring of the Eastern Bluebird and field trips.

Mass Audubon Wildlife Sanctuaries

The Mass Audubon's wildlife sanctuaries aim to give bird watchers of all levels the ability to learn more about the more than 300 species of birds that inhabit the state each year. The organization features birding programs at a variety of locations, too. One of the society's largest sanctuaries is the Wellfleet Bay Wildlife Sanctuary. Here, you'll find five miles of trails and more than 1,000 acres filled with freshwater ponds and salt marsh, attracting a variety of birds.

In addition, the Mass Audubon hosts the annual Bird-a-thon, a fundraiser that helps raise money for the state's wildlife sanctuaries and programs through a 24-hour bird-spotting event.

Bird Watching Locations

As for some of the best places to bird watch along Cape Cod, there are quite a few impressive spots. The Monomoy National Wildlife Refuge in Chatham is a prime location for spotting shorebirds such as sandpipers and plovers in mid-summer and peregrine falcons and even bald eagles in the fall.

Another great location is the barrier beach of Sandy Neck in Sandwich. During the summer months you'll likely uncover the nesting grounds of terns and piping plovers, while during the fall and winter you may uncover migratory birds like black ducks and mallards.

Bird Watchers General Store

Finally, if you just want to learn more about bird watching, plus purchase a few supplies, head to the Bird Watcher's General Store in Orleans. The store is full of all sorts of knick-knacks, including bird feeders, birdseed, plus birdbaths of all types and creations. You can also pick up some unique holiday gifts, as well as bird-designed clothing, decorative items and toys.

Whether shopping for necessary items or heading out into nature, you are sure to uncover some wonderful surprises when it comes to bird watching all throughout the Cape Cod region.