Billingsgate - The Lost Island of Wellfleet
Posted by Mark Washburn on Friday, February 12, 2021 at 10:24 AM
By Mark Washburn / February 12, 2021
Comment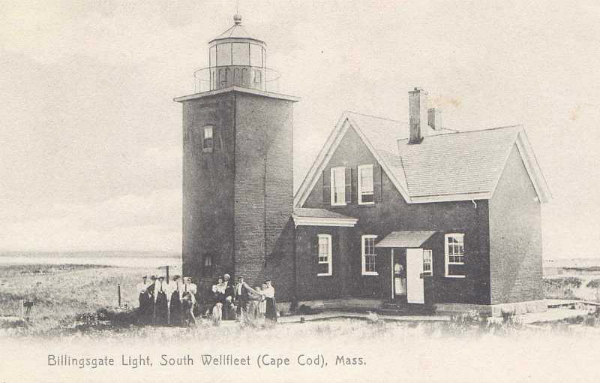 Sometimes referred to as "The Lost Island" of Wellfleet, Billingsgate may not be as well-known today as some other Cape Cod islands, but it certainly still retains a prominent spot in Cape Cod history. Located about 2.5-miles off the shore of Wellfleet, it's thought Billingsgate Island originally got its name from the Billingsgate Fish Market in London.
At 60-acres in size, the island was once a prime spot for fishing. While it wasn't very large itself, the island grew in population during the warmer months of the year. Around the 1820s, a lighthouse went up on the island.
It was only the second lighthouse on Cape Cod. Eventually some development followed, with nearly three-dozen homes constructed, as well as a store and a schoolhouse. Even a baseball team once belonged to the island.
It's said players had to row themselves across the bay to play against other local teams. Sadly, erosion began taking its toll on the island and changing its place in history.
Crews moved the lighthouse away from the shore to try and save it, but eventually some of the locals began leaving the island altogether. Some of them floated their homes across the bay to Wellfleet, leaving only hunting camps and oyster shacks remaining on Billingsgate Island.
Its schoolhouse was dismantled around the turn-of-the-century, and soon a storm took out the lighthouse altogether. The once prosperous fishing village turned into a place for fishing day trips.
By the 1940s, the island was submerged, turning Billingsgate Island into Billingsgate Shoal. These days you'll likely only see the sandy shoal, and stone pilings during low tide.
Visitors, however, are still known to travel to the "Lost Island" of Billingsgate for picnicking and shell fishing. While there's not much left of the island to see today, it's history lives on through old photographs, writings and artifacts.