Best Winter Walks on the Cape
Posted by Mark Washburn on Wednesday, November 18, 2020 at 2:45 PM
By Mark Washburn / November 18, 2020
Comment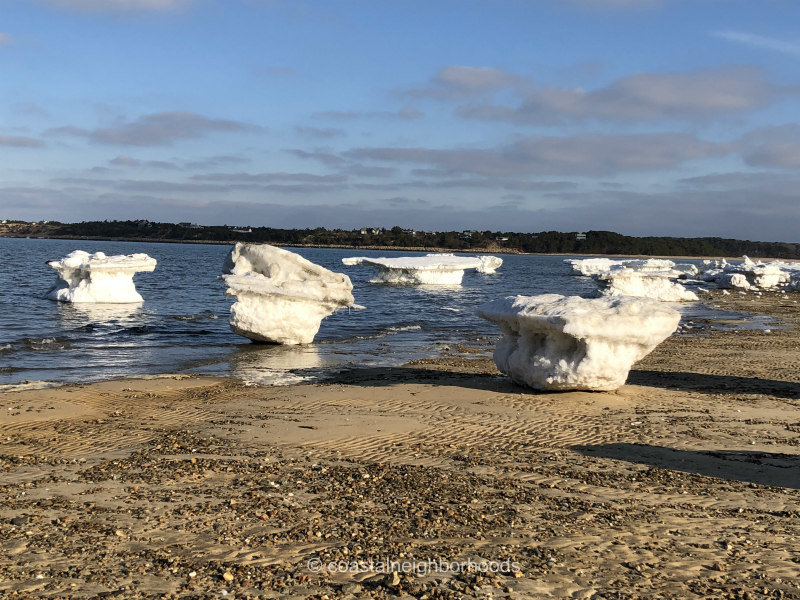 Most people probably think of heading to Cape Cod during the warmer months of the year, but the Cape is also great place to go when temperatures dip. It's said some of the best walks on the Cape happen during the winter months.
Sure, you can head to the beach when the sun's out, but the beach is just as spectacular when its covered with a thin layer of snow, and the crowds are almost non-existent. While the Cape is known to drawn in a large number of visitors during the summer months, winter is a great time to walk for miles in peaceful bliss.
Dressing in layers is extremely important this time of year. You'll need sturdy shoes, warm gloves and probably a hat. If the beach is still a little too cool and brisk for your taste, you can always stay back a little bit on one of the nearby trails.
Chatham's Lighthouse Beach is a true favorite during the winter months. Another picturesque choice, though, is Harding's Beach heading toward Stage Harbor Light.
Diving ducks are often attracted to Kalmus Beach in Hyannis in the winter, while you may see snowy owls perched in the dunes of Sandy Neck. Tranquil Scusset Beach in Sandwich is a good spot to see winter waterfowl, while Lowell Holly Reservation attracts wildlife, especially in the winter months.
As for the Outer Cape, Fort Hill Trail in Eastham is an extremely popular spot for hiking. Birders are known to flock to the area year-round. If you're looking for a more difficult walk and time's not an issue, you'll want to consider Great Island in Wellfleet.
The location offers some spectacular opportunities for photography, especially during the winter months. Watch out for the tide, though, as it makes the trail impassable during certain times of the day.