Beech Forest in P-town is Another Hidden Gem for Birders
Posted by Mark Washburn on Tuesday, February 28, 2023 at 4:43:33 PM
By Mark Washburn / February 28, 2023
Comment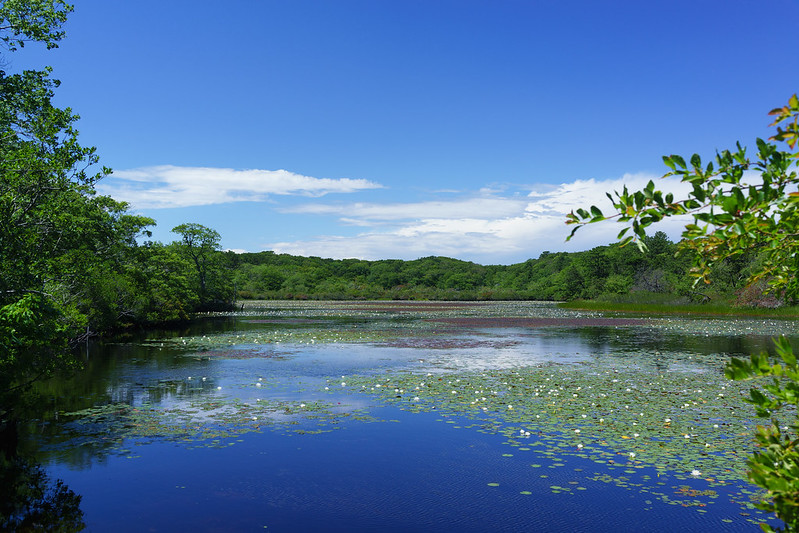 Photo: Russ
While a popular summer destination today, Provincetown also serves as home to a hidden gem for birders. Tens of thousands of people are said to flock to P-town each summer season, but it's likely most of them don't even know about Beech Forest and its hiking trail.
Beaches take up most of the town's coastline, but there is one particular spot that acts as a sort of secret spot for locals. Found just north of the downtown area and minutes from Route 6, Beech Forest attracts mostly a moderate crowd, even during the traditionally busy summer season.
If you're looking for something a bit more secluded, some say Beech Forest in P-town probably hasn't changed much from what it looked like centuries ago, before the time settlers cleared off the dense forests to construct homes and pastures. As one of the Cape's most densely wooded areas even today, visitors to Beech Forest can walk along the Beech Forest Trail as it leads past forested dunes to two shallow ponds.
In particular, the mile-long trail loop leads to Beech Pond. It's said the pond's docks are great for watching birds. The Canada Goose is known to frequent the pond in the spring, as both ponds and the forest are part of the Cape Cod National Seashore.
Bring your binoculars, as some say the area has some of the Outer Cape's best conditions for birdwatching. It's likely you'll see several species while visiting the park, plus it has the advantage of being mostly flat for hiking, too.
When you do go to Beech Forest, it's likely you won't have much trouble parking, as the parking lot off Race Point Road can hold about 80 vehicles, and there's no charge to park. You can also get there on via the Province Lands Trail.
Search Cape Cod By Region