Bassetts Island: A Bourne Gem
Posted by Mark Washburn on Tuesday, January 7, 2020 at 3:38 PM
By Mark Washburn / January 7, 2020
Comment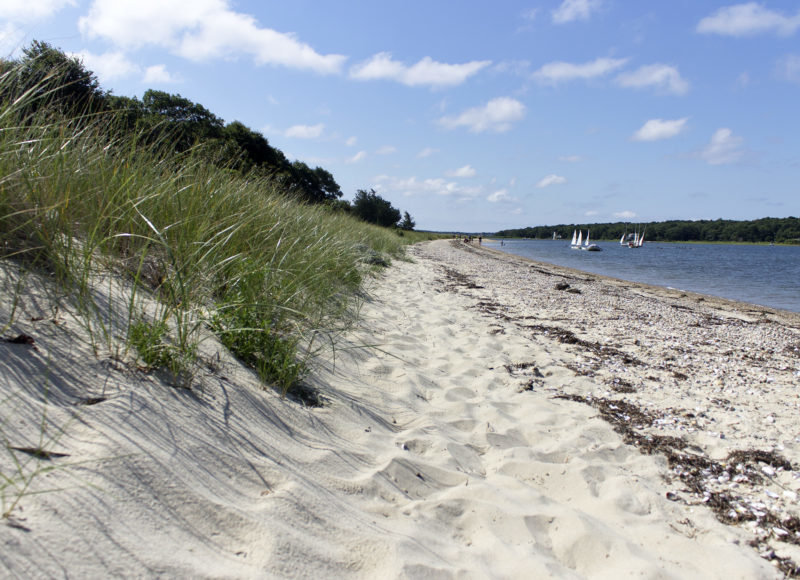 Photo: Buzzards Bay Coalition
For calm, shallow water and exceptional beaches, Bassetts Island is a true gem. Found at the entrance of Pocasset and Red Brook harbors in Bourne, the y-shaped island is extremely popular with boaters during the summer months.
Not only is the area a great place for boating, but it's also a good place to spot birds and shellfish. While the north side of the island is private and outside visitors are discouraged, the southern side is open to the public and a wonderful place to enjoy a day of fun.
The western side of it offers a sandy beach and swimming while the eastern side features a rocky beach and is more popular with locals. The island proves an ideal location for boating, fishing, swimming and exploring during the warmer months of the year.
Made up of about 60-acres of woods, marshland and beach, Bassetts Island also features two saltwater ponds and a freshwater pond. It gains its name from a former landowner on the island.
At home between Scraggly Neck and Wings Neck, the sheltered location is known for its clear water, its relaxing vibe and its views. You won't find roads on the island and you can only get there by boat. Once you arrive, though, you are treated to some amazing 360-degree scenery.
The first house went up on the island in the late 1800s. Now well more than a century later just a handful of summer cottages exist on Bassetts Island. The remainder of the island is a great destination for locals and visitors to enjoy.
Located just minutes away from Pocasset and Cataumet villages in Bourne, the short boat trip over to the island is well worth it for an afternoon of fun. Opportunities also exist for kayaking around the island for the more adventurous visitor.