Bass River Lighthouse
Posted by Mark Washburn on Wednesday, July 15, 2015 at 11:51 AM
By Mark Washburn / July 15, 2015
Comment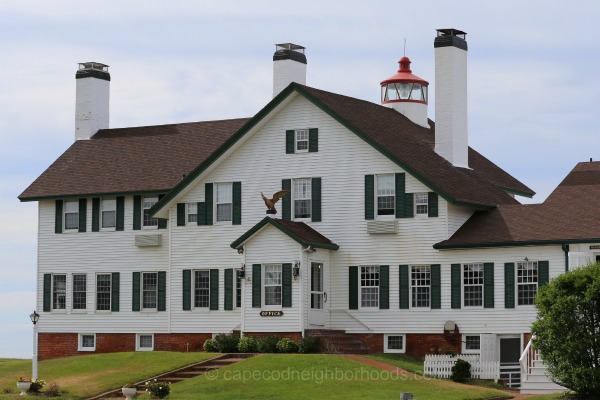 A staple since the 1850s, the Bass River Lighthouse still stands as a welcoming beacon to Cape Cod and the surrounding area. Originally constructed on top of a keeper's house in 1855, Bass River Light flashed white light on a six second basis, with a 12 mile range, at the mouth of the Bass River. This helped lead fishing boats safely through the waterways for six decades. At this time, the Bass River played an important role for ships and schooners in Nantucket Sound.

Eventually, though, the light shut down. It was re-activated a year later, then finally shut down in 1914 due to reduction of ship traffic because of the Cape Cod Canal. At some point, Bass River Light also changed its name to West Dennis Light.

Most of the old-time lighthouses were part of the keeper's house during this period of history, but since they leaked so often, they were eventually replaced with freestanding towers. West Dennis Light was the exception. To this day, it is the Cape's only remaining lighthouse that still stands with this design.

These days, the former keeper's house is also now called the Lighthouse Inn, a seasonal hotel located in the region. The hotel concept came about after the house changed hands a couple of times. When one of those owners started accepting overnight guests to help pay the bills, many of the guests asked about a return trip. With that, became what it now known as the Lighthouse Inn.

After 75 years of darkness, the light on the home was lit once again in 1989, marking the US Lighthouse Service's 200th anniversary. It is now one of just a handful of privately maintained and owned working lighthouses in the entire nation. The light remains lit each year during seasonal operating days, starting May 1 and ending October 31.

You'll find the lighthouse, the inn and the restaurant off Route 28 on Lighthouse Inn Road in West Dennis. With a tower height of 44 feet, the historic site is hard to miss. Right on the ocean, this secluded location provides cottages, guesthouses and a full-service restaurant.

While once the site served as a beacon of hope and safety for seamen, it now is a popular location for weddings, family reunions and more. The location also includes a private beach, tennis courts and a heated swimming pool all overlooking fantastic ocean views.