Ballston Named Cape's Top Beach
Posted by Mark Washburn on Friday, July 27, 2018 at 7:44 AM
By Mark Washburn / July 27, 2018
Comment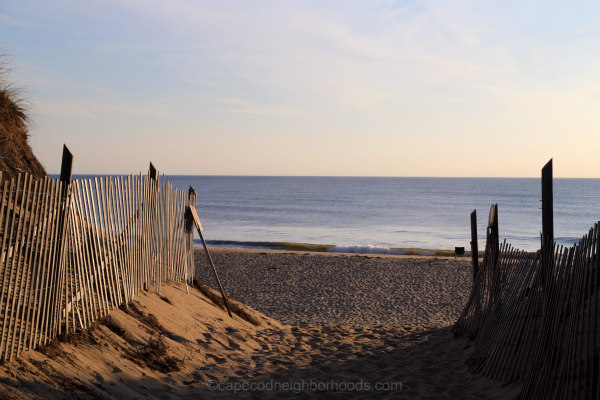 A favorite of locals and visitors alike, Ballston Beach just gained top honors when it comes to the Cape's best beaches. The designation from Cape Cod Magazine details the '20 Best Beaches on Cape Cod', with Truro's Ballston Beach listed in the top spot.

The Atlantic-facing beach is praised for its endless sand, stretching out along the Cape Cod National Seashore. It's also pointed out that this picturesque beach is quiet and peaceful, with small waves, cliffs, and even sandbars at low tide.

Situated at the end of a residential road and flanked by hills, the large beach is also praised for its soft sand and its spacious appeal. A great place for boogie boarding and for surfing, you won't find a boardwalk or space to picnic, but you will find plenty of room to spread out and enjoy the sand and water.

Despite its popularity, Ballston Beach has faced its own challenges in recent years. A few years ago hurricane force winds caused an overwash, leading to erosion and flooding of the parking lot.

It wasn't long before yet another winter storm struck, once again transforming the popular coastline of Ballston Beach. It's a problem that's not exactly unique to area beaches, but one that will surely be debated and researched for years to come.

As area leaders and residents come up with new solutions, the ever-lasting appeal of the beach shows no signs of letting up. Consistently transforming, Ballston Beach still remains a popular choice for vacationers and for locals, all eager to experience the beauty and tranquility of the ocean beach.

When you go make sure you pack your own food and have a parking permit on hand. You won't find a lot of extras at this beach, but you will find a beautiful place to enjoy the natural scenery of the Cape Cod region.