Ballston Beach in Truro tops "Best Beach Searches" in Google
Posted by Mark Washburn on Tuesday, June 28, 2022 at 2:41 PM
By Mark Washburn / June 28, 2022
Comment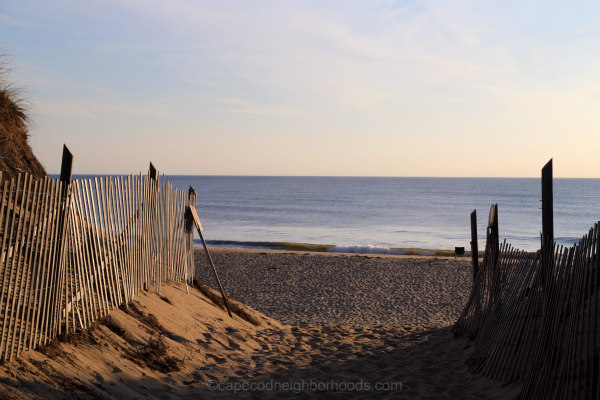 If you're not quite sure which beach to visit on your next Cape Cod getaway, you may want to consider a new ranking from Holidu. The vacation search and booking website recently came out with its list of the best beaches on Cape Cod, and Ballston Beach came in at the very top of the list.
Holidu made its ranking list based on top Google searches. According to Holidu, Ballston Beach has an average Google rating of 4.9 stars. With 110 reviews, the website calls the beach an ideal first stop for your 2022 summer vacation.
Found at the end of South Pamet Road in Truro, Ballston Beach sits on the ocean side of Outer Cape Cod. The beach is known for its sand dunes and for its cool water.
If you go during the summer season, you'll need a residential or renter's parking sticker to use the nearby parking lot. The beach only has about 60 or so parking spaces, but it does have some bicycle racks.
There aren't any lifeguards on duty, plus you won't find any food vendors at the beach. Still, the surf is said to be great for those wanting to try out surfing or bodyboarding. You may also spot some people fishing or setting up a beach bonfire in the evening.
While Ballston Beach snagged the top spot this year, Nauset Beach came in close behind with an average Google rating of 4.8 stars. Found in Orleans, Nauset Beach is also on the ocean side of Cape Cod and is popular with bodyboarders and surfers due to its large waves.
Coast Guard Beach in Eastham took the number three spot. Part of the Cape Cod National Seashore, the beach does have lifeguards during the summer months. There's also a free shuttle running from Little Creek Parking Lot to Coast Guard Beach.