An Abundance of Lighthouses
Posted by Mark Washburn on Tuesday, July 26, 2022 at 9:46 AM
By Mark Washburn / July 26, 2022
Comment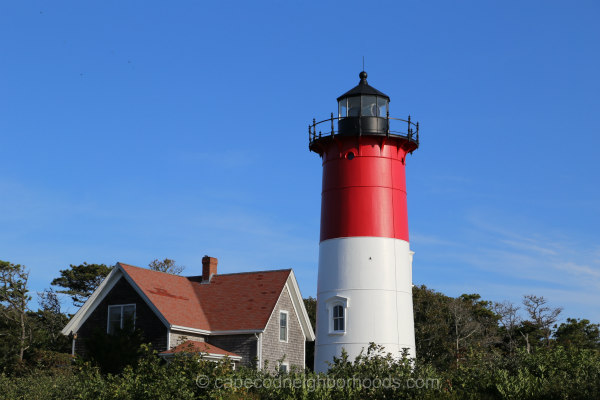 There's no doubt Cape Cod is full of history and natural attractions. While many people like to spend their days out on the water, out on the sand, or exploring some of the Cape's charming towns and villages, there's something else that draws people to Cape Cod.
The area is known for its lighthouses, and you'll certainly find no shortage of historic lighthouses to visit. In fact, there are 14 historic lighthouses on the Cape, some of which are open for tours.
Highland Light- North Truro
One of them is Highland Light. It is the oldest lighthouse on Cape Cod. While this one was built in the mid 1850s, it actually replaced two even older lighthouses. Highland Light in North Truro is usually open for guided tours during select months of the year. It's currently owned by the National Park Service.
Nauset Light- Eastham
Found in Eastham, Nauset Light has a spot on the National Register of Historic Places. It's been in its current site for about 100 years, but previously stood in Chatham. The lighthouse is open for tours during select months of the year.
Three Sisters- Eastham
Three Sisters refers to three lighthouses. They're found close to Nauset Light today but were moved back from the water due to erosion. Originally built in the 1800s, the first towers ended up falling into the water. The existing tours sit on Cable Road.
Chatham Light- Chatham
Chatham Light is found on the elbow of Cape Cod and is known as the Cape's second oldest lighthouse. Originally made up of two towers, the second tower was eventually moved to Eastham and became what we now call Nauset Light. The keeper's house at Chatham Light is an active US Coast Guard Station and was featured in the film, "The Finest Hours".
Monomoy Point Lighthouse- North Monomoy
Much more remote than some of the Cape's other lighthouses, Monomoy Point Lighthouse is only accessible by boat. Monomoy Light was originally constructed in the 1800s and renovated in more recent years.