All in the Family - Three Sisters Lighthouses
Posted by Mark Washburn on Wednesday, March 9, 2022 at 3:32 PM
By Mark Washburn / March 9, 2022
Comment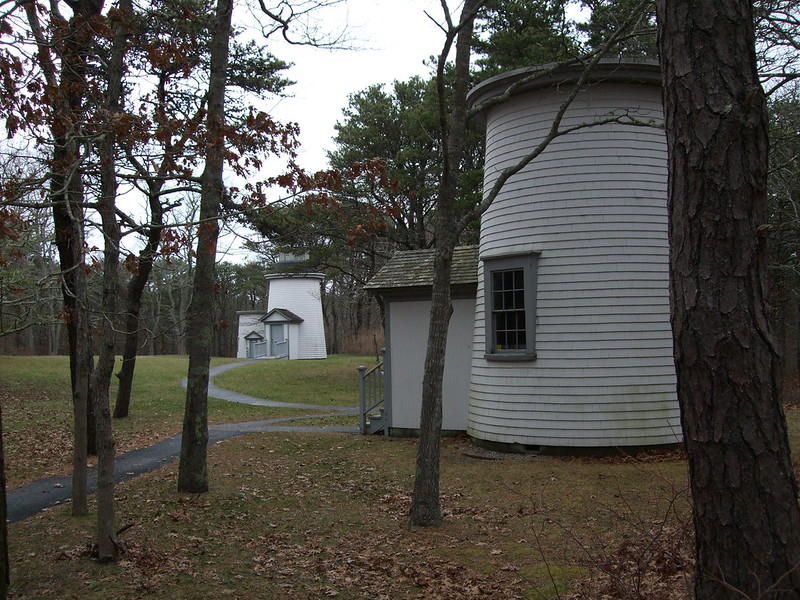 Photo: Massachusetts Office of Travel & Tourism
They may no longer sit close to the water, but the Three Sisters Lighthouses still hold an important role in the history of Cape Cod. Their story first began around 200 years ago when the Town of Eastham needed a way to help prevent shipwrecks along its shore.
What originally began with a plan for one lighthouse resulted in three. Crews added three lighthouses to help boats and ships distinguish between the lights of Eastham, the twin lights of Chatham and the single light of Truro.
It's said they gained their nickname because, from afar, their paint resembled three women wearing white dresses and black hats. For decades, the Three Sisters did exactly what they were designed to do.
That's until erosion caused them to fall into the sea. In the late 1800s, three new lighthouses were added nearby. Each of these were made of wood with brick foundations.
They were placed about 30 feet from where the original towers once stood. By the early 1900s, however, they too faced an eroding shoreline.
The center tower was left in place, while the two other lights were moved to Cable Road, joined by a room, and called the "Twin Lights Cottage'. Flash forward about a decade, and the last of the three lighthouses was badly in need of repairs, itself.
It was sold for $10 and turned into a cottage. Another decommissioned lighthouse, this one originating in Chatham, was eventually moved to Eastham and called Nauset Light.
By the mid 1960s, the Twin Lights Cottage was owned by the National Park Service, and about ten years later, the center tower was also purchased by the NPS, all three were renovated, and placed in their original formation. The towers still stand on Cable Road today and can visited during a public tour.