All About Oyster Pond in Chatham
Posted by Mark Washburn on Monday, November 6, 2023 at 7:20:25 PM
By Mark Washburn / November 6, 2023
Comment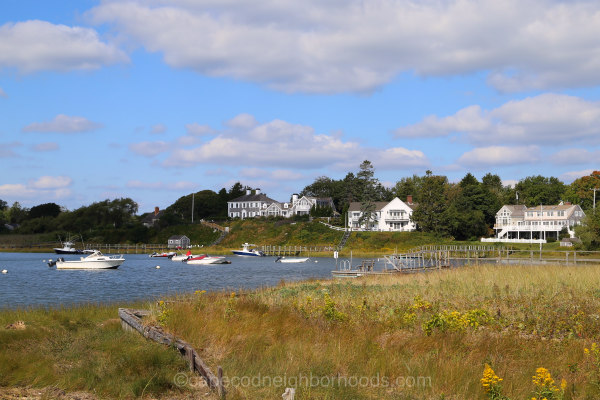 Visitors often flock to Cape Cod for the sand and water, and that includes some of the Cape's best ponds, too. One of them is in Chatham and has been known to attract seasonal visitors, and locals alike, for generations.
Oyster Pond in Chatham is a saltwater pond known for its warm, shallow, and relatively calm water. It's possible to walk to the pond, or you may be able to snag one of the pond's free parking spots, too.
Families seem to find Oyster Pond especially appealing, and many describe it as a great place to bring younger kids. The beach at Oyster Pond is fairly open with room to spread out on the sand or go for a swim in the water.
Lifeguards are on duty at the pond during the summer season, plus there are also restroom facilities available. Don't be fooled by the name, though. While the pond is a fun place to visit for the day, you probably won't find any oysters while you're there.
Despite its name, there haven't been oysters in the pond since the late 1800s when the pond's entrance to Stage Harbor was filled in to construct the railroad. The name, however, remains.
There may no longer be oysters, but birds are commonly attracted to Oyster Pond, making it a prime location for birding. It's estimated that more than 200 species of birds frequent the area, commonly for breeding and as part of migration.
There are also some lovely homes that overlook Oyster Pond, and some of them have been there for quite some time. Back in the day, the area was known to attract fashionable summer homes.
One such home is the Louis Brandeis House, which is considered a National Historic Landmark and still stands close to Oyster Pond River. You'll find Oyster Pond off Stage Harbor Road in Chatham.
Inquire About Chatham Real Estate