A Look Back at the Chatham Naval Air Station
Posted by Mark Washburn on Wednesday, January 12, 2022 at 10:08 AM
By Mark Washburn / January 12, 2022
Comment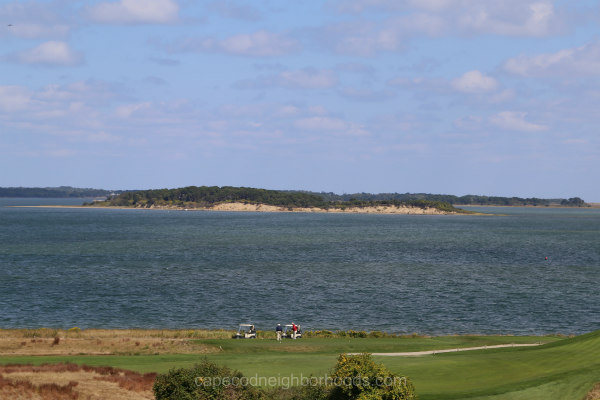 You won't find much to mark the site these days, but Chatham Port used to play an important role in military history. When the U.S. joined World War I, plans were hatched to build a new naval air station in Chatham.
As one of the most eastern sites in the entire nation, U.S. leaders chose Nickerson Neck. Now home to the Eastward Ho Country Club, it's hard to imagine the land was once used for military purposes.
That was exactly its purpose though, as workers constructed barracks, mess halls, storage houses and machine shops. They also made airplane landing areas and a massive hangar for planes and blimps.
From late 1917 to early 1918, the new naval station went up on 36-acres of land. Plans called for it to be ready quickly, with room for up to 600 enlisted service members.
By that July, it had only been open for a few months when a German U-Boat opened fire on some barges, with some shells crashing into Nauset Beach. In turn, the Chatham Naval Air Station sent up two planes that tried to drop bombs on the U-Boat.
About a year later, the station was used in another way, as a so-called "flying boat" landed for refueling at the station with hopes of the pilot becoming the very first to fly an aircraft across the Atlantic Ocean. When the war ended, though, the station no longer had a purpose, and plans were made to close it down.
Some of its lumber was used to build new homes in the area, and repair damage at Wellfleet's Chequesset Inn. By the late 1930s, only some concrete foundations were left at the site.
While a lot of it is now gone, it's still possible to see some old concrete walls and foundations in the area if you look closely. Just one official marker commemorates the base. You'll find it at the end of Strong Island Road.
Chatham Port Neighborhoods