5 Things to Know About Fort Point
Posted by Mark Washburn on Wednesday, June 21, 2023 at 8:18:43 AM
By Mark Washburn / June 21, 2023
Comment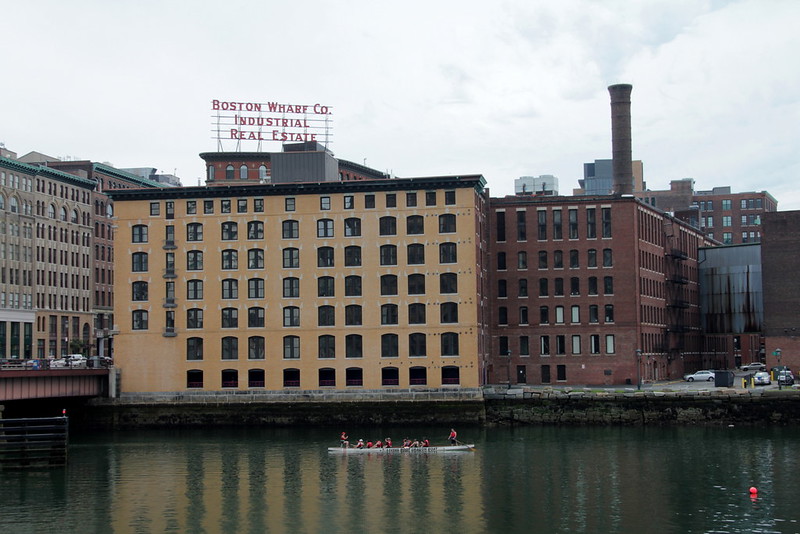 Photo: Bill IIott
Spread out across 100 acres along the waterfront of South Boston, Fort Point can trace its namesake back to the Colonial days.
History
In fact, Fort Point is where you'll find the Boston Tea Party Ships and Museum. A visit to the site allows you to reenact the Boston Tea Party, then look through some of the museum's artifacts. You can also visit the Boston Fire Museum for a history lesson, because the Boston Fire Department is one of the nation's oldest, with a history that traces back to the 1600s.
South Station
A bridge of sorts between the old and the new, South Station serves as the public transit gateway to Fort Point. The old station sits on the National Register of Historic Places, as it first opened in the late 1800s. Today, there's a major renovation project underway, which includes better connections between rail and bus service, as well as some residential and office space.
A new name
As the neighborhood continues to evolve, it also has a new name. Now coined the Innovation District, the area exists as part of the South Boston Waterfront. The new name came about in the 2000s to give the area a new identity, as area leaders work to transform Fort Point into a vibrant business and residential neighborhood for the future.
The arts
Still, Fort Point is all about the arts, as it's said the area is home to more than 300 artists and is considered one of the largest artist communities in New England. All types of artists are housed in some of the old warehouse buildings, because many of them moved in when manufacturing declined, and rent was extremely affordable. Dozens of artist studios, which function as live/work housing, are part of The Midway Artist Studios. Another option is 300 Summer Street, which consists of dozens of additional live/work spaces and art-related businesses.
Museums
It's no wonder then that the neighborhood is home to some museums too, including the sleek and modern, Institute of Contemporary Art. It's also home to the more than century-old, Boston Children's Museum.