Attract More Buyers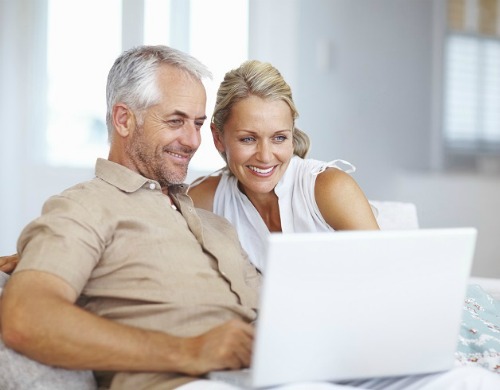 The Internet has forever altered how homes are sold and this transformation is truly magnified in a second home market like Cape Cod. It can be particularly challenging to reach that second home buyer in Wellesley, White Plains or Wilbraham with traditional real estate selling tools like like print advertising, glossy postcards and open houses. Our team has unmatched Web expertise that will increase the exposure of your home and put it in front of qualified buyers.
Top Web Positioning Brings Buyers
If you are reading this page……most likely you arrived by a searching for a Cape Cod housing term relevant to your property. You are not alone as our expertise centers around winning the battle for buyers in the search engine trenches. To prove our dominance, we encourage you to Google your home's neighborhood, nearby beach or village. Our website rises to the top of the results in thousands of Cape Cod real estate searches. The team at Cape Cod Neighborhoods has a permanent Web staff with years of proven real estate Internet marketing experience to maintain our top web positioning.
Educate, Nurture And Qualify Buyers
Many real estate companies claim to have technologically advanced websites, but most are inward focused on the firm rather than outward focused on what buyers are interested in. Our website brings a fresh perspective to the market, we are outwardly focused on neighborhoods of all shapes and flavors….beach neighborhoods, pond neighborhoods, neighborhoods near bike paths and hundreds more. Our website engages buyers with relevant, neighborhood specific content and they stay and look, save favorites and ultimately ask us to show them property. Our blog offers fresh updated look at trends in the market, interesting neighborhood issues and more on Cape Cod.

The breadth and depth of our Cape Cod real estate focused content attracts hundreds of home shoppers every day. On many days, nearly a third of our web traffic is returning visitors looking to hone and fine-tune their real estate search. We have developed a highly segmented, proprietary database of affluent clients and can laser-focus them on appropriate listings….including yours.
Your Buyer is on Our Site Now
Partnering with a global luxury brand and a progressive, Internet-savvy team is the absolute best way to quickly sell your home and maximize your return. In all likelihood we have already had buyers on our site today looking at homes near yours…..put our expertise to work to point them in your direction.
We welcome the opportunity to formulate a winning marketing strategy for your home. Inquire or Give us a call at 508-644-8600 to get started.
Looking to Sell, Inquire Today